Godard Conseil
_______________
Godard Conseil
was founded in 2018
 by Michael Diehl.
We are a Paris-based independent advisory firm focused on fundraising and M&A for small and mid-market French companies and fund managers (private equity, debt and real estate).
Godard's economic model is based on long-term partnerships, established on Michael Diehl's 30-year experience with institutional investors and as a private equity investor.
We offer independent and unbiased advice, engaging actively with our clients in order to achieve long-term results, be it a successful fundraise or a sell-side or buy-side transaction.
Our role is always transparent and is outlined in a tailored engagement letter which clearly quantifies the targeted results.
Our Added Value
A long and successful track record in fundraising in all European countries.
A highly competitive remuneration structure compared to investment banks and a results-based remuneration.
Tailor-made and highly innovative fundraising and transaction advice designed to be efficient and discreet.
30-years of experience brings trustworthy relationships with top international and institutional investors.
Realistic targets and an extensive network produces excellent results for investors and corporate clients.
We have gained our experience working with leading investment banks, private equity funds and institutional investors in quoted equities and private equity.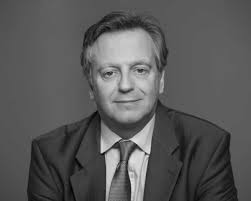 Michael started his career in 1988 as a French equity analyst and salesperson with Kleinwort Benson and James Capel (HSBC).
He went on to co-found the research and sales departments of Nomura Bourse Paris.
Director of Equities with Natwest Markets and UBS France.
In 2001, he co-founded Activa Capital, one of the leading French private equity firms in France, where he was Partner in charge of Investor Relations and an Investment Committee member from 2001 to 2018.
Michael has developed a strong knowledge of European institutional investors, having raised over €700m of private equity capital.
MBA from l'ESCP-Europe.
Bachelor in Economic and Social Science, Université de Genève.
.
Godard Conseil
1 boulevard de la Madeleine
75001 PARIS
France
Tel : +33 (0) 6 26 36 61 92